Find now how to stop or completely block unwanted incoming emails on icloud, Also check how to block a particular user, and unblock the blocked once…
Mails are an important source of communication between many organizations and persons in the new technology, thus eMails are termed an easy way of communication to interact with anyone or send them their greetings. Sometimes the same eMails get trouble, as you don't wish to receive the mails from a person or company.
Also, some emails may sent by multiple people with the same content, but you might need them to block. It's easy to block such emails with the help of rules that can create in the Mailbox, In Gmail, Yahoo, and other mailing platforms, then things might be easier but doing the same in iCloud requires some series of steps.
It is quite easy if you know from which sender you want to block the eMails or with the content from iCloud, and thus use the below method and choose to block the eMails permanents in your inbox, and it preferred to use a Mac Desktop to proceed with the below steps.
How to Block eMail on iCloud
Open the Safari Application from your Apple Apps menu
Go to icloud.com/#mail or open https://www.icloud.com/mail in a browser to visit the mailing site
Log in with your Apple ID and its associated Password
Tap and hold, until you see Request Desktop Site pop-up > Now the page gets refresh on your desktop version
Launch an email from the person which you want to block
Click on Gear icon which is at left bottom corner of the screen
Click on Rules tab > click on Add a Rule
Now configure the rules as per your convenience
Select the folder to Move to Trash > click on Done
Once your rule created, the eMails from the selected sender or any content blocked. This is the only way from which one can block emails on iCloud in an easy manner.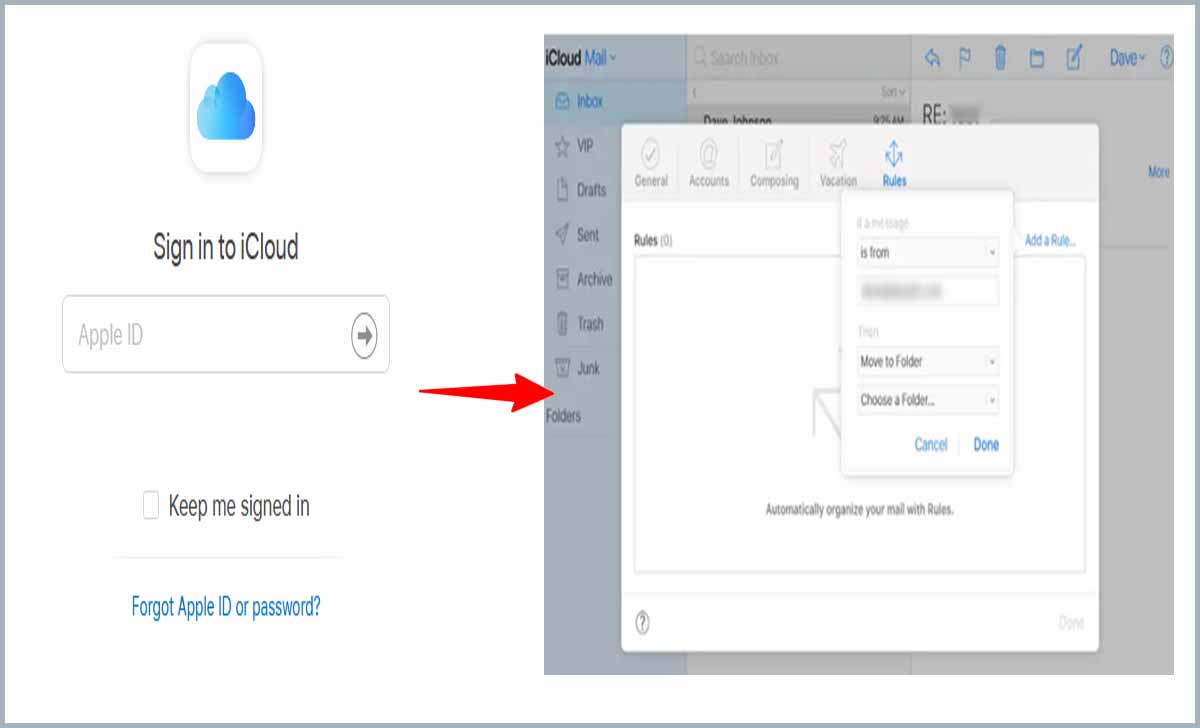 Can we unblock eMail on iCloud?

Yes, this is a flexible option for the user who is using iCloud for their mailing, and anytime if you wish to receive the emails from that sender or that content which you did block previously, so users can move to check the rules created and choose the one to delete so that the blocked eMails will again flow into your iCloud mails.

Can i block a person from sending me an eMail?

Yes, an easy rule with the name of the emailing person, needs to use to block the content, and once the rule activated, you won't get any email in your inbox and the same may sent to your trash box. This Trash mails may deleted after 30 days automatically.

Is it correct to block emails from any organizations?

Block is an attempt from the user in their iCloud mailing application, to use their services without anyone interruption, thus users can anytime use these options, so that they can seamlessly enjoy the mailing service, where Organizations once subscribe will continuously send the mails, which may blocked on iCloud if you don't feel like receiving them.