Gmail is a user-friendly interface that brings a lot of features to the users like Gmail Signature, Google Hangouts, and more. In case, you have to send multiple emails daily then you may allow to add Gmail Signature. This saves your time and also lets the body of mails have the signature of you as an individual or if as an entity.
There are cases when users handle business programs and it is much required for them to add a signature with their name which also includes their business address. Thus Google brings the option of Signature where one can choose to add a signature for selected mails or for all emails which are to be composed or replied to.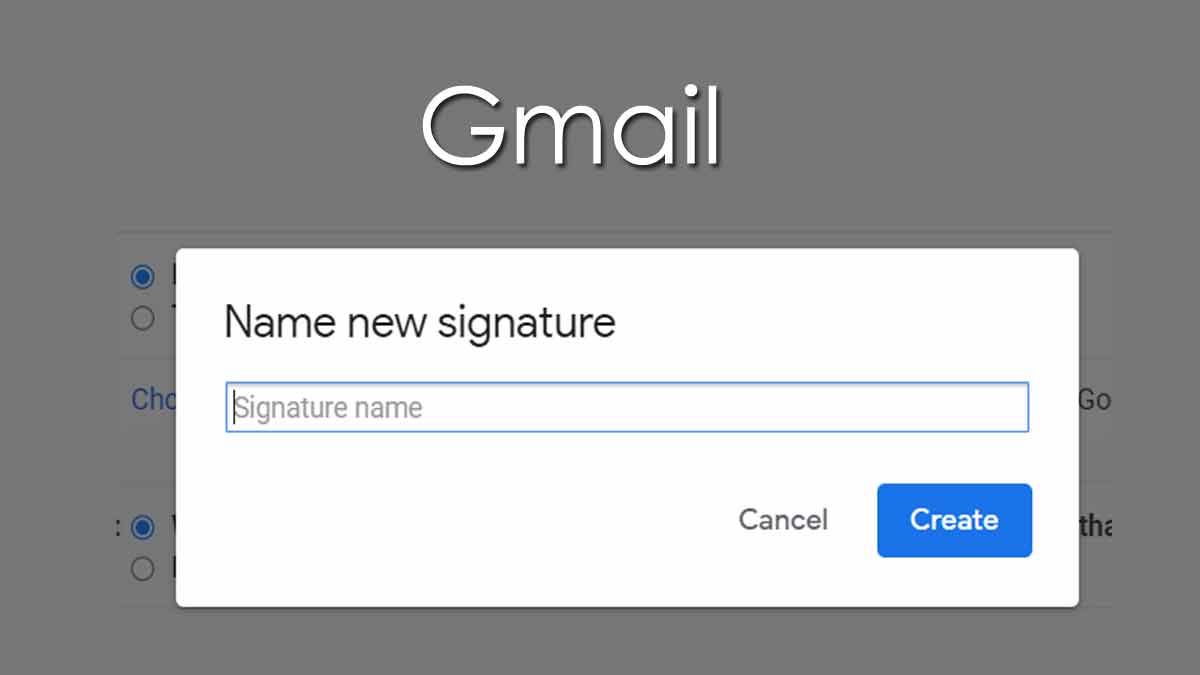 How to Add a Signature in Gmail
To add a signature to your Mails, this may automatically add at the end of your email body. Then you should look at these processes about how to add signature to gmail.
Login to your Gmail Account

Load your Gmail account by accessing from official website or App

Click Settings

Click on the setting button at the top right corner and select 'All settings'

Go to Signature

Scroll down and find the Signature section from the menu options

Insert desired Signature

Now add your signature inbox and change the format as well style of text

Click Save

Scroll down to the bottom of the page and then select Save Changes
Add Multiple Gmail Signature
It is very common that users would like to add one type of signature for mails they compose or mails they reply to. There is also an option which allows you to choose a different signature for each mail sent.
Go to the Signature Section from your G Mail Settings
Then select 'Add Signature' along with the existing one
Add any number of Signatures, as you wish to add to Gmail
Next select which signature to use for a reply or forward mail
How to Delete Gmail Signature
In case, you have added any wrong Signature for your Google mail or wish not to have a Signature for mails, then you can just follow this process to delete Gmail Signature.
Go to the Signature from your Account settings
Select as No signature for Reply or Forward mails
Else select the Delete option below Signature
Scroll down and click on Save Change to implement same.
For more authentic info, please visit the page support.google.com
How soon will the added Gmail Signature will reflect in Mails?

Once you click on the Save Changes button once the Gmail Signature is added. Then you need to refresh your Gmail account and then you can start composing the mails, which will automatically get the Signature added in the body of mail.

Can I delete Gmail Signature for individual mails?

The user doesn't wish to add the Gmail Signature for a few emails which means gmail signature blacklist, and then they can disable the Gmail from the Settings option or manually delete the Signature from the body of the email.

Can I add a picture in Gmail Signature?

There are options of adding any attachment or even the picture from your local computer or gallery to get added in Gmail Signature. Users will have full access to add any picture along with changing the text font as per their choice in the Gmail Signature box.